This project – ItaliaUnicaEvents – started from our longtime friendship and successful collaboration in tourism. We are the two ladies: Elizabeth Chouryguina (ItaliaUnica) and Alexandra Dashevskaya (Jet Stream Viaggi).
After having arranged a few successful events in the past, we realized that working together would bring a lot of mutual benefits, since each of us has unique professional skills and good experience in tourism that could be used for the new project.
With a combination of event tourism, on the one hand, and the organization of weddings and business trips – on the other, there is a good perspective where all these possibilities complement and enrich each other. We have got not only an opportunity to organize a large-scale, complex and interesting activities, but also promote the concept of Italy's exclusiveness. We offer a unique area of tourism – workshops, meetings and joint leisure activities with the brightest stars of Italian music, cinema, television, celebrities in football, fashion and what not!
Among our regular customers are the embassies & consulates, our partners are such popular musicians and performers like Pupo, Albano Carrisi and Riccardo Fogli, "Ricchi e Poveri" and Giulio Mogol, as well as some well-known journalists. We have experience working with large corporations such as Nestle, Gazprom, UralKhim and also a number of communities and municipalities of Italian provinces.
The key to success is a set of components, so we do our best to pay maximum attention to every possible detail and try to accommodate all the needs of our customers. In recent years, my company «Jet Stream Viaggi» was recognized as one of the best wedding agencies in Italy (according to the Russian Wedding Academy).In addition, the Italian National Tourist Board has officially expressed its recognition of my company, considering it to be one of the most qualified tourist agencies in Italy.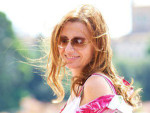 Within a few years of living in Italy, I was able to visit almost all the cities and regions of this country. That helped me to understand, evaluate and fall in love with its incredible diversity, beauty, attractiveness; I tried to feel the "soul" of Italy. The idea of arranging the wedding ceremonies came suddenly and soon captured me completely, since I realized to be able to help all future newlyweds choose the one and only romantic place, where they can spend wonderfully one of the most important days in their lives. For the past 8 years, my company has been organizing wedding ceremonies throughout all Italy, with a full range of services including all the stages required for preparation and holding such an important event.
Who would have thought that the song "Story", a prize-winner of the SanRemo'82 festival performed by Riccardo Fogli become prophetic in my life and after a few years would make the beginning of the project "Travelling with the Stars" – a symbiosis of tourism and show business.
Back in the mid-80s, I literally got "sick" of Italian music and firmly decided that someday I would move to Italy.  I have been working in tourism since 1994, coming through all the stages (starting once as an assistant and until establishing a business of my own) and gradually came to a conclusion that the agencies in Italy still offer just a standard "gentleman's set" for a tourist comprising routines.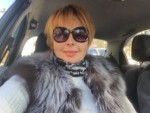 Thus the idea of the new project "Unique Italy"(ItaliaUnica) appeared, that offers an opportunity to visit the most unusual places, walk by "unbeaten paths", immerse oneself into Italian exotic and, at times, even experience the real extreme.While chatting with my old friends, the Italian singers and musicians, they inspired me to start a new project – "Journey with the Stars". Starting from 2014, I designed and implemented a number of unique tours – a chance to visit a variety of Italian celebrities (since then the program has expanded considerably and is not limited to Italian pop-music, but also gives our guests an exclusive chance to become a "personal guest" of a film-star, or a famous actor, television, journalist, fashion and sports' celebrities).
At the same time, I have been organizing various events, including the development of creative ideas until the full management of the program, making scenarios for the events being done by my colleagues, participating in many activities of the Italian show business, my notes are then being published by media…Television journalism and writing articles – these are some of my hobbies that gradually developed into a lifetime business; writing columns for the magazines and working as a TV reporter for a number of television channels.